Italian police are investigating the theft of a reliquary filled with the blood of the late Pope John Paul II from a small church near Rome.
A custodian at San Pietro della Ienca, near the city of L'Aquila, said thieves broke a window early Sunday morning and took a gold reliquary and a crucifix from the stone church,
Reuters reported.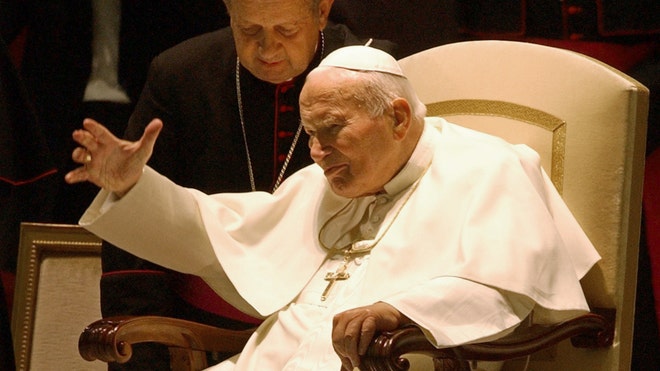 The beloved former pope, who died in 2005, loved the mountains in the Abruzzo region east of Rome. He would sometimes escape from the Vatican in secret to ski or hike the mountains there and pray in the church.
January 27, 2014
FoxNews.com